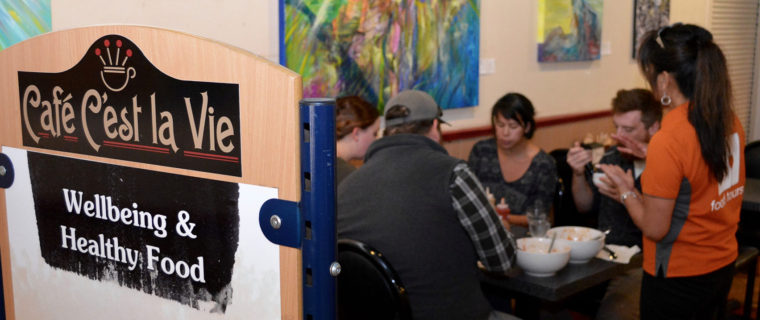 We serve good variety of dishes inspired from places all around the world. Our menu was designed by chefs and staff from various ethnic backgrounds, providing customers with an array of delicious and healthy food that will please your taste buds and your body.
As newcomers to Canada, we also want to introduce our customers to our home country's cuisine. We want our customers to be able to taste authentic Korean food and enjoy the culture without necessarily having to visit the country.
Nous servons une grande variété de plats inspirés de diverses cultures. Notre menu est conçu par des chefs et des employés de différents pays, ce qui nous permet d'offrir aux clients un éventail de plats aussi délicieux que bons pour vous, qui plairont à vos papilles et à votre corps.
En tant que nouveaux arrivants au Canada, nous désirons aussi initier nos clients à la cuisine de chez nous. Nous vous apportons l'authentique nourriture et culture coréenne, sans que vous ayez à prendre l'avion!