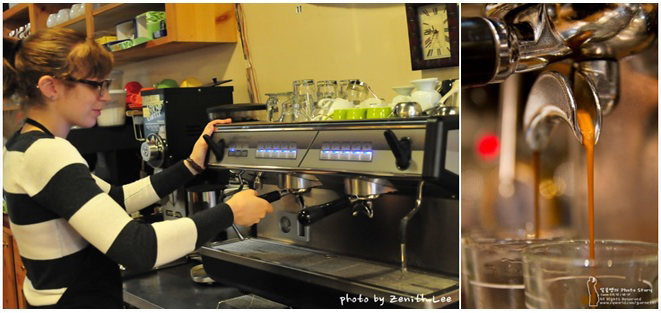 freshly-picked beans from around the world, roasted to perfection. We use coffee beans from Les Brûleries de Café, reputable coffee roasters from Quebec who have been roasting the cream of the crop for over 30 years. We use and sell their beans because of their quality: every single 100% Arabica bean has been roasted from its original tender green colour to a range of perfect browns. Also, their reputation speaks for itself: they have ample experience in the coffee roasting business. But above all, we chose Les Brûleries de Café because they value the environment and local communities. They do their part in helping our earth by using environmentally friendly/reusable bags, and by offering an extensive range of organic and fair-trade coffee beans.
A well trained barista is also one of the most important factors in serving the best coffee. All our baristas are field trained for at least one month after completing a two week basic training course. Come and taste our excellent coffees and espressos. Exceptional tastes and aromas that will send all your senses whirling !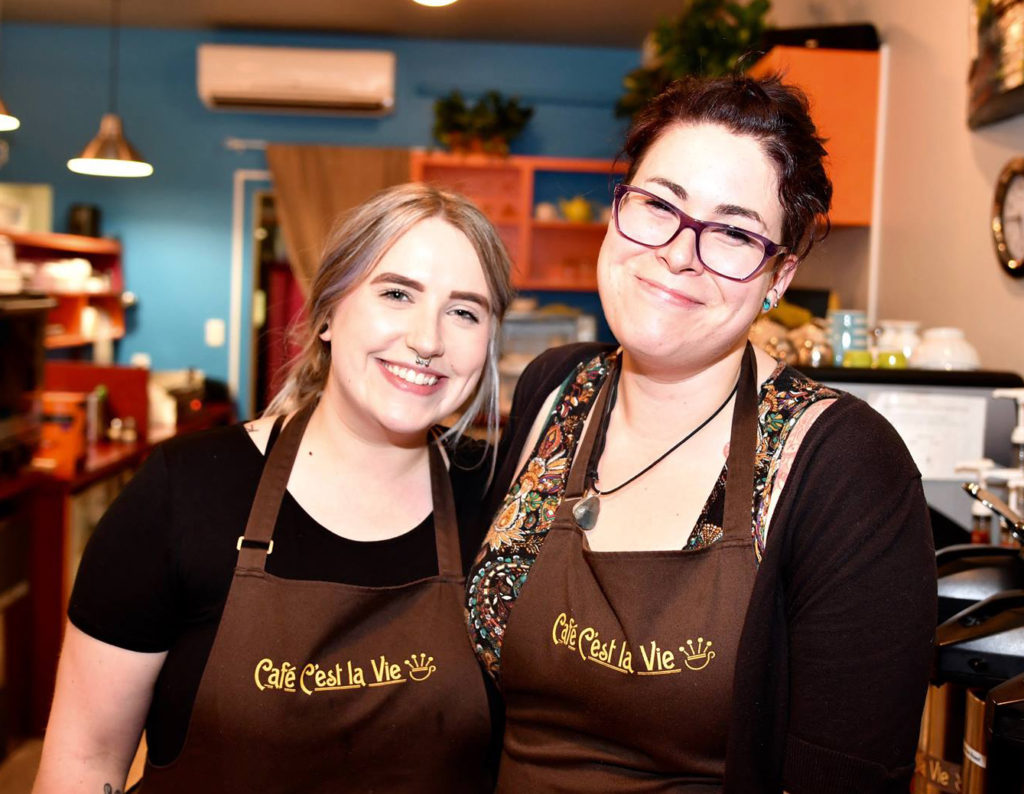 Lorsqu'on fait le meilleur café en ville, la chose la plus importante est d'utiliser des grains de la plus haute qualité : des grains frais-cueillis d'autour du globe, torréfiés à perfection. Nous utilisons les grains de café de l'entreprise Les Brûleries de Café, torréfacteurs québécois de renom aux méthodes réputées, à l'œuvre depuis plus de 30 ans. Nous utilisons et vendons leur café pour sa qualité supérieure : chaque grain 100% Arabica est transformé dans un four spécial, passant de sa couleur verte naturelle à une palette de bruns exquis. De plus, la réputation des Brûleries de Café n'est pas à refaire : ces professionnels ont une expérience considérable dans le milieu de la torréfaction. Ils partagent également une valeur qui nous tient à cœur : ils encouragent l'environnement et les communautés locales. Ils font leur part pour aider la planète avec leurs sacs réutilisables et leur grande variété de grains de cafés biologiques et équitables. Demandez à votre barista pour plus de renseignements!
Une formation solide pour les baristas est également un des facteurs déterminant pour servir un café d'une qualité supérieure. Toutes/Tous nos baristas sont formés « sur le plancher » pendant au moins un mois après leur formation initiale de deux semaines. Venez goûter nos excellents cafés et espressos¸ Des goûts et des arômes exceptionnels qui glissent sur le palais!